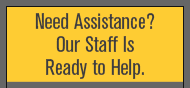 Please call 616-738-7234, or, fill out the form below:

NBE Material Transfer Venturis
Pneumatic Conveying Components
Store Login:
> Return to Components & Accessories Home
NBE material transfer Venturi systems use a jet pump-like operation to create a powerful vacuum capable of moving small pieces, powders, and continuous strip material. NBE material transfer Venturis attach to flexible hose as well as hard pipe. Dry bulk material transfer rates are controlled by regulating input air pressure levels. To view specifications of NBE's line of material transfer Venturis select Venturi from below.