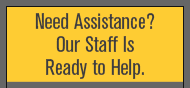 Please call 616-738-7234, or, fill out the form below:

Material Transfer Venturis
Pneumatic Conveying Components
Store Login:
> Return to Components & Accessories Home
NBE material transfer venturis use a jet pump-like operation to create a powerful vacuum capable of moving small pieces, powders, and continuous strip material. The NBE line of material transfer venturis attach to flexible hose as well as hard pipe. Dry bulk material transfer rates are controlled by regulating input air pressure levels.
Ordering NBE Venturis
To order venturis online, be sure you are logged into the NBE Component & Accessories Store. Next, specify the quantity of venturis or other component(s) you wish to purchase. Then, click 'View My Shopping Cart' to review your order. To place your order, click 'Submit'. An NBE representative will call you to confirm your order.
Most items typically ship the next day. Contact NBE to confirm your ship date.