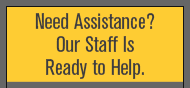 Please call 616-738-7234, or, fill out the form below:

NBE Material Handling Hose Products
Pneumatic Conveying Components
Store Login:
> Return to Components & Accessories Home
NBE material handling hose products offer a wide range of material types and performance specifications for most any dry bulk material conveying application. NBE hose material types include flexible PVC, silicone-coated, and groundwire-embedded. Many NBE hose products are FDA and USDA compliant and are suitable for use in temperatures from -65°F to +600°F.