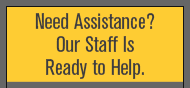 Please call 616-738-7234, or, fill out the form below:

Vinyl Hose
Pneumatic Conveying Components
Store Login:
> Return to Components & Accessories Home
NBE vinyl hose is particularly well-suited for corrosive and abrasive applications. NBE vinyl hose is reinforced with multiple wire spirals and nylon-woven to resist crushing and kinking. Hose I.D. ranges from 1 to 36 inches; and is available in lengths from 25' to any length specified.
Vinyl Hose Product Ordering
To order vinyl hoses online, be sure you are logged into the NBE Component & Accessories Store. Next, specify the quantity of the urethane hoses you wish to purchase. Then, click 'View My Shopping Cart' to review your order. To place your order, click 'Submit'. An NBE representative will call you to confirm your order.
Most items typically ship the next day. Contact NBE to confirm your ship date.
This item is currently unavailable.