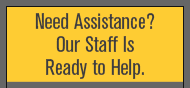 Please call 616-738-7234, or, fill out the form below:

NBE Vertical Wands
Pneumatic Conveying Components
Store Login:
> Return to Components & Accessories Home
NBE vertical wands are designed to assist in the discharge of dry bulk material from drums, boxes, and gaylords. NBE vertical wands for dry bulk material handling are fitted with air inlets to regulate material flow based on application requirements. NBE material discharge vertical wands are available in aluminum, carbon steel, stainless steel, or electromechanical tubing. To view NBE vertical wand specifications select a vertical wand type from the listing below.