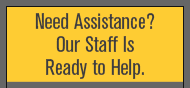 Please call 616-738-7234, or, fill out the form below:

NBE Sight Glasses
Pneumatic Conveying Components
Store Login:
> Return to Components & Accessories Home
NBE sight glasses for bulk material handling are a convenient way to view and verify material flow at various points throughout a pneumatic dry bulk material conveyor line. NBE sight glasses are constructed of aluminum, carbon, or stainless steel tube fittings and a large, 7 inch cast acrylic resin viewing tube. NBE sight glasses are available with fitting tube O.D. sizes from 1.5 to 6 inches, and gauges from 16 to 11. To view specifications of NBE sight glasses for use in bulk solids handling, select a sight glass type from the listing below.