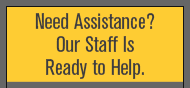 Please call 616-738-7234, or, fill out the form below:

Heavy-Duty Resin Bins
Pneumatic Conveying Components
Store Login:
> Return to Components & Accessories Home
NBE resin bins are designed to ease the storage and handling of virgin resin, regrind, and colorants. NBE resin bins are stackable and interlocking. Heavy-duty casters simplify transport and easily roll through shop floor debris. NBE resin bin framework provides rugged, long-term service. Standard bin capacity is 350 pounds; other capacities are available. Consult with your NBE customer representative.
Ordering Resin Bins
To order resin bins for materials processing equipment, be sure you are logged into the NBE Component & Accessories Store. Next, specify resin bin quantity, and any other bulk solids handling component(s) you wish to purchase. Then, click 'View My Shopping Cart' to review your order. To place your order, click 'Submit'. An NBE representative will call you to confirm your order.
Most items typically ship the next day. Contact NBE to confirm your ship date.
This item is currently unavailable.