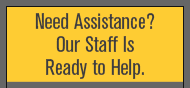 Please call 616-738-7234, or, fill out the form below:

NBE Horizontal Air Probes
Pneumatic Conveying Components
Store Login:
> Return to Components & Accessories Home
NBE horizontal air probes assist in material discharge from NBE, or other air box systems. The NBE line of horizontal air probes is supplied with an adjustable collar to control air flow. Screened ports protect material from loss or contamination. To view specifications of NBE air probes select air probes from below.