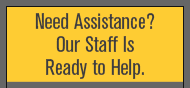 Please call 616-738-7234, or, fill out the form below:

NBE Rigid Pipe for Pneumatic Conveying
Pneumatic Conveying Components
Store Login:
> Return to Components & Accessories Home
NBE rigid pipe for use in pneumatic conveying of dry bulk materials is available in aluminum, carbon steel, and carbon/galvanized steel, with I.D. sizes from 1.5 to 6 inches, and wall thickness in Schedule 5, 10, or 40. NBE rigid pipe lengths are offered in standard lengths of 20 feet. To view specifications of NBE pipe select a pipe type from the listing below.