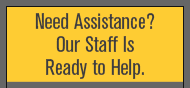 Please call 616-738-7234, or, fill out the form below:

Metal Hose Products - NBE, Inc.
Pneumatic Conveying Components
Store Login:
> Return to Components & Accessories Home
NBE metal hose products are designed to provide high volume and high flow rate conveyance of dry bulk materials for either source or receiver line functions. Smooth inner linings reduce material friction and degradation. NBE metal hose is available in stainless steel or galvanized. To view specifications of NBE metal hose select a metal hose type from the listing below.