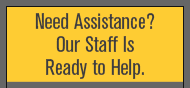 Please call 616-738-7234, or, fill out the form below:

NBE Elbows - Aluminum, Carbon Steel, Stainless Steel and/or Abrasive Resistant
Pneumatic Conveying Components
Store Login:
> Return to Components & Accessories Home
NBE elbows, together with NBE pipe or EMT, convey material through process facilities, to and from process equipment; regardless of dry bulk material type or volume. Available in aluminum, carbon steel, stainless steel and/or abrasive resistant; with line sizes up to 8 inches O.D. and wall thickness to 11 gauge, NBE elbows efficiently move even the most abrasive of dry process materials. To view specifications of NBE elbows select an elbow type from the listing below.