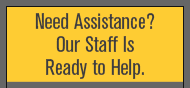 Please call 616-738-7234, or, fill out the form below:

Drum and Gaylord Covers - Available in Multiple sizes for Multiple Dimensions
Pneumatic Conveying Components
Store Login:
> Return to Components & Accessories Home
NBE drum and gaylord covers are available in multiple sizes to fit virtually any drum or gaylord dimension. NBE drum and gaylord covers can be ordered in either positive air flow for filling, or negative air flow for withdraw of material. Location, size, and number of ports can also be configured to meet application-specific requirements.
Product Ordering
To order online, be sure you are logged into the NBE Component & Accessories Store. Next, specify the quantity of the component(s) you wish to purchase. Then, click 'View My Shopping Cart' to review your order. To place your order, click 'Submit'. An NBE representative will call you to confirm your order.
Most items typically ship the next day. Contact NBE to confirm your ship date.