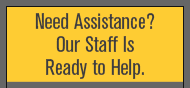 Please call 616-738-7234, or, fill out the form below:

NBE Compression Couplers for Bulk Material Handling Equipment
Pneumatic Conveying Components
Store Login:
> Return to Components & Accessories Home
NBE compression couplers provide an extremely versatile coupling method for joining threaded or unthreaded pipe, tubing, conduit, and PVC pipe with bulk material handling equipment. NBE compression couplers are made of rust- and corrosion-resistant, heavy gauge, zinc-plated steel. Gasket types are available for applications including food grade, high temperature (up to 500 degrees), chemical, oil, and abrasives. To view specifications of NBE compression couplers, select a compression coupler type from the listing below.