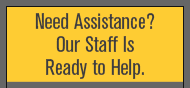 Please call 616-738-7234, or, fill out the form below:

NBE Camlocks for Dry Bulk Material Handling
Pneumatic Conveying Components
Store Login:
> Return to Components & Accessories Home
NBE camlocks provide quick and secure connections to dry bulk material pneumatic transfer systems. NBE camlock designs are available in aluminum, brass, and stainless steel; in sizes from 1.5 to 6 inches; and can be ordered in ribbed or straight shank configurations. To view specifications of NBE camlocks, select a camlock type from the listing below.